August 23, 2017

Unitrend Limited associated with ICE Business Times to promote 'Future Biz'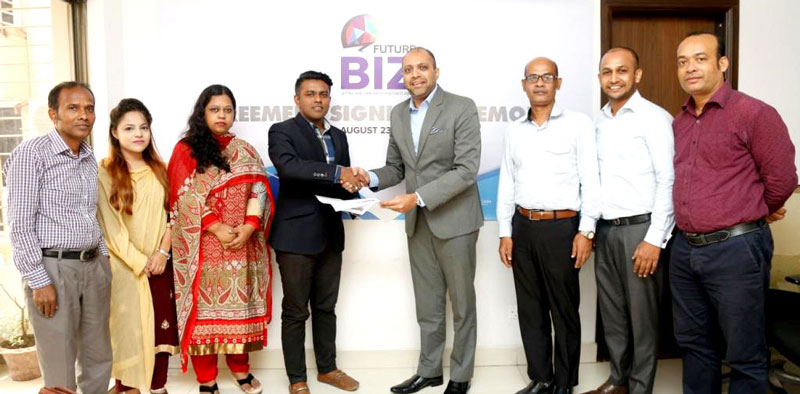 Unitrend Limited partnered with ICE Business Times to promote the initiative 'Future Biz.' 'Future Biz' is an initiative of Unitrend Limited. The objective of this initiative is to create a vibrant and exciting platform for aspiring business and corporate professionals aiming to create and nurture a strong and diverse base of future business leaders for the community.

A signing ceremony between both the organizations was held on August 23, 2017 at ICE Business Times office, Dhaka in this regard. Mr. Taslim Ahmed, Chief Executive Officer of Unitrend Limited and Mr. Tawhidur Rashid, Managing Editor, ICE Business Times signed the agreement on behalf of the respective organizations.

The synergy between Unitrend and Ice Business Times will provide numerous benefits to corporate businesses and professionals of Bangladesh. Since the magazines are sent to different corporate houses and young professionals, it will be able to reach its target audience to guide them in better managing their own business.

Other officials of both the organizations were also present at the signing ceremony.

Source: Unitrend Corporate Communication & Media PR